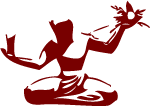 The Detroit Charter and City Government
← Back to The Table of Contents
ARTICLE 7. THE EXECUTIVE BRANCH: PROGRAMS, SERVICES and ACTIVITIES
CHAPTER 6. HISTORICAL
Annotations By: Jacqueline Bejma
Sec. 7-601. Department
The historical department is headed by a 13 member commission, 7 of whom are appointed, 1 from each district
The historical department is headed by a 9 member commission
Members of the commission are appointed by the mayor
Membership lasts for a 4 year term
The commission will appoint a museums director and deputy museums director with the approval of the mayor
The historical department will operate the historical museum directly or through a joint operating agreement
The Historical Department is headed by a thirteen (13) member commission. The members of the commission shall be appointed by and serve at the pleasure of the Mayor. Seven (7) of the members shall be appointed, one (1) each, from the City Council election districts, exclusive of the at-large district.
The term of membership on the commission is four (4) years, and not more than three (3) members' terms expire each year.
The commission shall appoint, with the approval of the Mayor, a Museums Director and a Deputy Museums Director. The Director and the Deputy Director serve at the pleasure of the commission.
The Historical Department shall maintain and operate the City's historical museums directly or pursuant to an operating agreement.