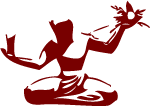 The Detroit Charter and City Government
← Back to The Detroit Charter Main Page
2009-2011 Detroit Charter Revision Process
In May 2009, Detroit residents voted to revise the City Charter. To facilitate charter revision, voters elected 9 commissioners to guide the process, which takes place in 3 phases.
Phase I: Education
Phase I of the charter revision took place between April and October 2010. During this time, the commission hosted 25 community meetings across the City to educate the public about issues that are dealt with by the Charter. These issues include important topics like the legal form of the government, balance of power between different branches of the government, governance of city agencies and departments and implications of implementing a City Council elected by district.
Phase II: Charter Conventions
Phase II of the charter revision process took place in November and December 2010. Charter Conventions were held on November 6-7, 2010 to discuss Structure, Relationships and Allocation of Power between Government Officials, Service Delivery and General Fund Departments; on November 20-12, 2010 to discuss Service Delivery and Enforcement, Enterprise Departments, Tax Policy, Growth, Economic and Neighborhood Development; and on December 4-5, 2010 with presentations from elected officials from the Executive and Legislative branches of City government.
Through Phases I and II, the charter revision commission noted all the recommendations for charter revisions proposed by community residents, community groups, civic leaders, professional consultants, City Council, the City Clerk and the Mayor's office. All of these recommendations (571 in total) are the items that will be considered as the commission enters Phase III of the charter revision process.
Phase III: Drafting the Charter
Phase III of the charter revision process will take place from January 8 - May 14, 2010. During this time, the commission will consider each of the 571 recommendations and evaluate them based on research conducted by staff, community feedback and professional advice. Each recommendation will be debated during a discussion session and placed into 1 of 3 categories: "ACCEPT", "REJECT" or "FURTHER RESEARCH".
A disposition session then takes place where commissioners vote. "REJECT" proposals will not be considered for inclusion in the draft charter. "ACCEPT" proposals will be considered for inclusion in the charter. "FURTHER RESEARCH" proposals will be returned to commission staff so they can find out more information about the proposal.
Phase III concludes with the actual drafting of a charter by the commissioners from April-August 2010. The draft charter is then submitted to the State of Michigan Attorney General to make sure it does not conflict with any State laws. After this, Detroit residents will vote to accept or reject the draft charter.
← Back to The Detroit Charter Main Page