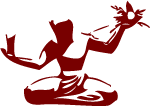 The Detroit Charter and City Government
← Back to The Table of Contents
ARTICLE 7. THE EXECUTIVE BRANCH: PROGRAMS, SERVICES and ACTIVITIES
CHAPTER 10. RECREATION
Annotations By: Jacqueline Bejma
Sec. 7-1001. Department
The recreation department will operate recreational facilities, offer organized programs of recreation and coordinate all programs and facilities in the city
The Recreation Department shall operate recreational facilities, offer and carry on organized programs of recreational activities in the city, and, to the extent possible, coordinate all recreational programs and facilities being offered in the City.
Sec. 7-1002. Advisory Commission
The Recreation Advisory Commission will have 8 members with 7 appointed from each district
An advisory commission for recreation, comprised of not fewer than eight (8) districts, shall be created under section 7-103. Seven (7) of the members shall be appointed, one (1) each, from the non at-large City Council districts.