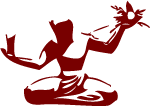 The Detroit Charter and City Government
← Back to The Table of Contents
ARTICLE 9. MISCELLANEOUS PROVISIONS
CHAPTER 8. INSURANCE ASSISTANCE
Annotations By: Jacqueline Bejma
Sec. 9-801. City Sponsored Insurance Assistance
To the extent allowed by law, the City of Detroit may establish an insurance system to provide, support, supplement or otherwise assist in the provision of automobile and/or property insurance for City residents. Within sixty (60) days of the effective date of this Charter, the Corporation Counsel shall advise the City Council and Mayor, in writing, on the legal requirements necessary to implement the insurance systems contemplated by this chapter and whether there exists any legal prohibition to implementing the insurance system.
No insurance system shall be implemented without the Mayor and City Council jointly commissioning a feasibility study that must demonstrate the ability of the City to fund, sustain and operate the insurance system in a fiscally responsible manner. Any insurance system implemented by the City shall be done pursuant to ordinance and in accordance with applicable laws.
City Council may, by majority vote, discontinue the operation of any insurance program implemented under this chapter.