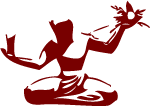 The Detroit Charter and City Government
City of Detroit Charters Through History
2012

Detroit's Current Annotated Charter - Edited by Jacqueline Bejma (pdf)

1997

Detroit's 1974 Charter (pdf)
DetCharter Presentation of Changes in the 2012 Charter
Leading up to the 2011 vote for acceptance of revisions to the City of Detroit Charter; Jackie and Alex closely followed the process and documented the Charter Revision Commission's actions. At the conclusion of the commission's drafting phase we produced this presentation to educate voters on the changes proposed to their local constitution and brought it to the communities throughout Detroit.
2012 Detroit Charter and Government Oversight
The new Charter includes many changes to the way in which our local government operates but none more impactful than the way special agencies will oversee the ethical, lawful, and fiscal responsibilities of the City of Detroit
What is the Charter and what does it do for Detroit?
The Charter establishes the ground rules from which the city government operates, details the roles of the executive and legislative branches of local government, enables the election process and mandates the departments, programs and services that we all rely on in our daily lives
What to Expect from the Revised Charter
The 2012 City of Detroit Charter is scheduled to take effect January 1st, 2012. Are you ready for the changes? Learn about key dates and issues that will affect you and your community while participating in the process to ensure a transparent and effective government.
2009-2012 Charter Revision Process
In May 2009, Detroit residents voted to revise the City Charter. To facilitate the revision, voters elected 9 commissioners to guide the process, which took place in 3 phases.